Tennis & Pickleball Pro Shop
Equipment, Gear, Accessories & Services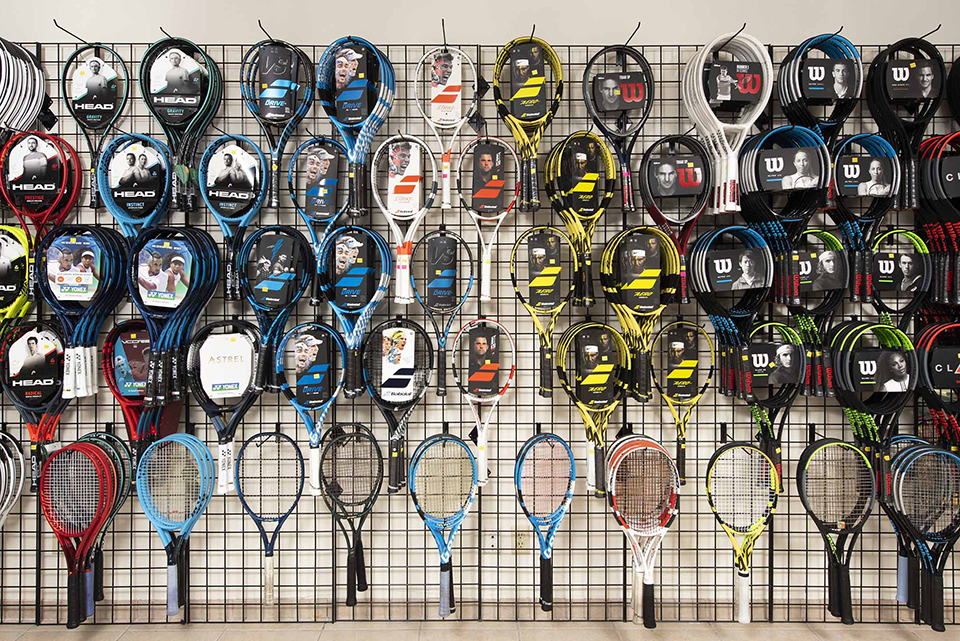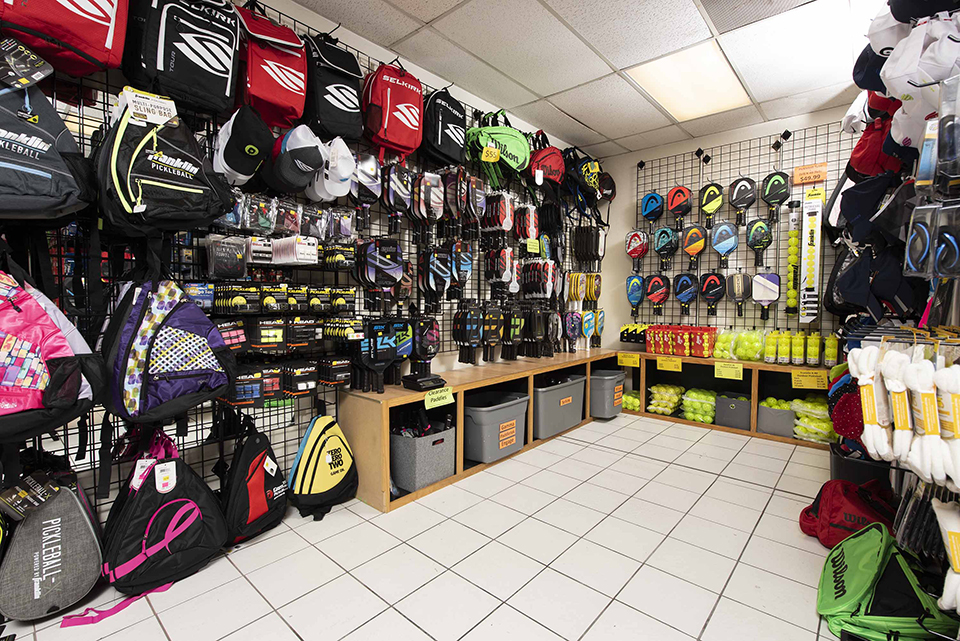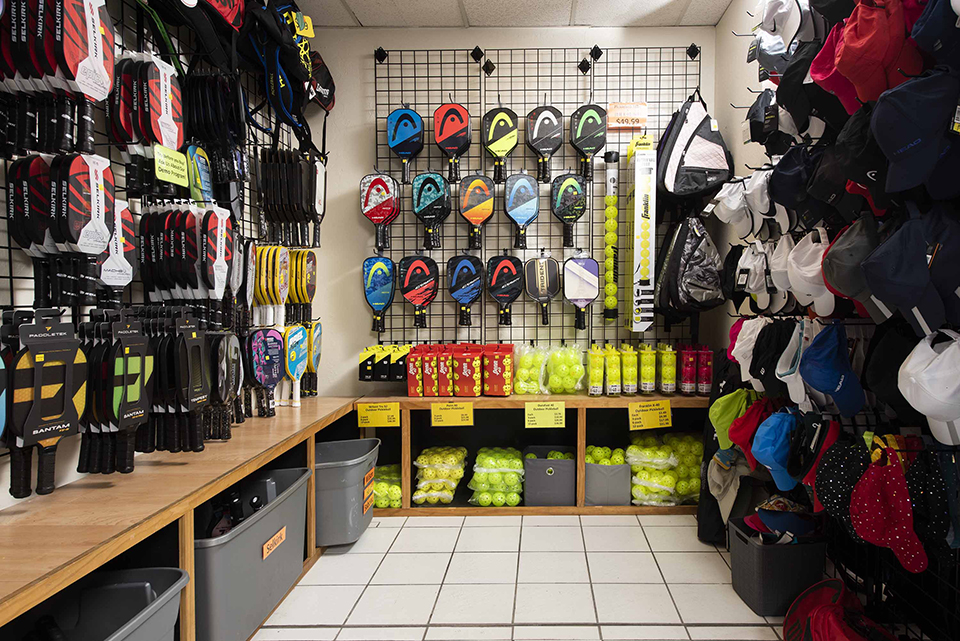 Tennis & Pickleball Shoes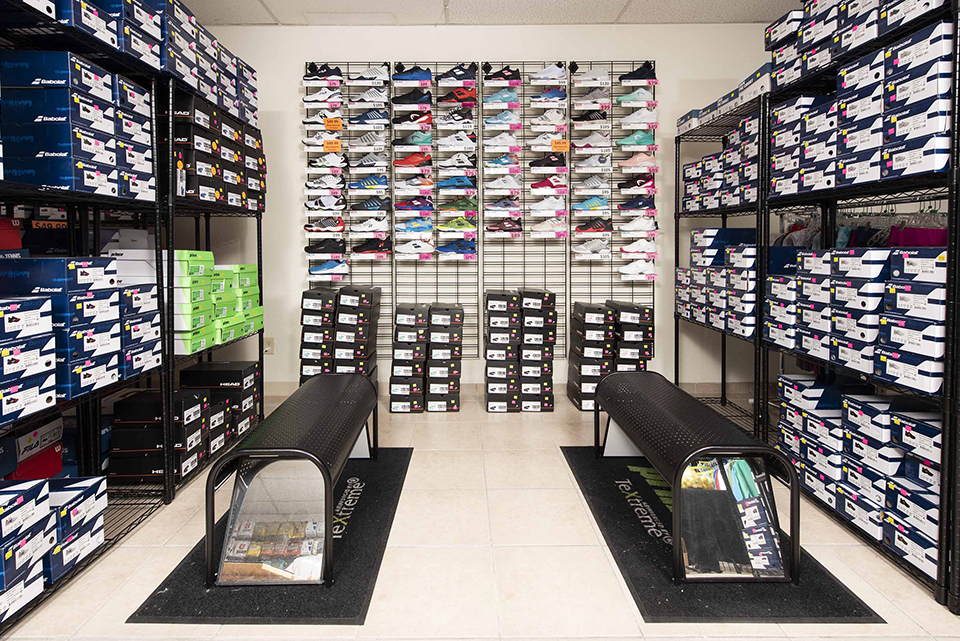 Racket Stringing, Services & Accessories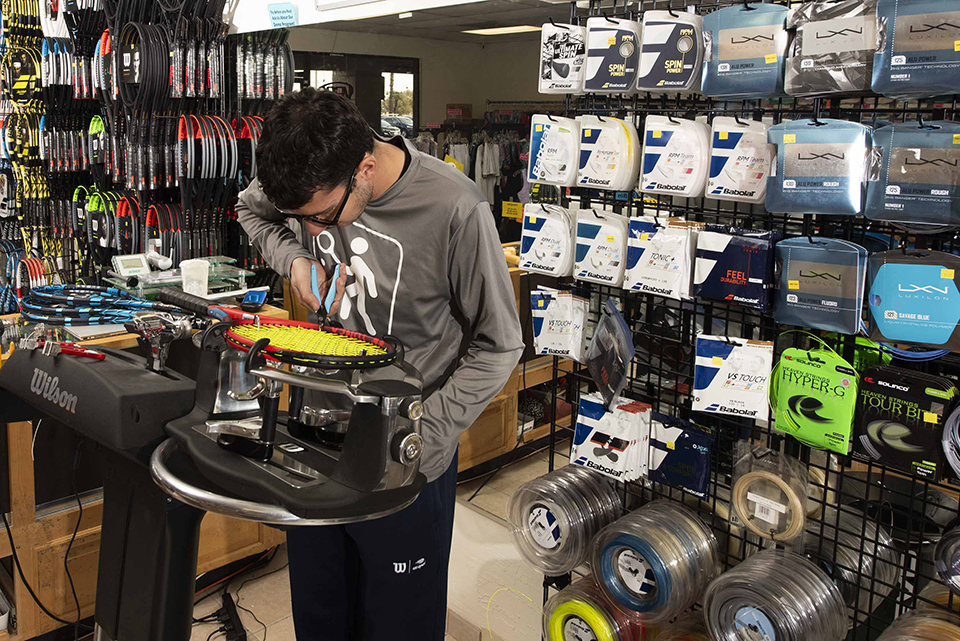 Ray Wendeln
Current NTRP Level - 4.5
How long you've been playing
25 years
How you started playing/who got you into tennis
My dad got me a tennis racket for my birthday and would take me to local park/high school
Playing history - do you/did you play high school, college, pro, USTA or other leagues or tournaments, etc.
Played HS tennis in Ohio and junior USTA tournaments.  Currently play leagues and other local tournaments for fun. 
Do you/have you ever taught tennis? Are you/were you certified or accredited
Taught back in HS/college.
Do you have another job or are you a student somewhere?
Wilson and Head International Stringing Teams.
Current racket: Wilson Blade 98 16x19 v7.0
String and Tension: Luxilon Element Rough @ 50/48 
Grip and/or overgrip: Wilson Pro OG
Dampener: Ladybug
Shoes: Babolat Propulse Rage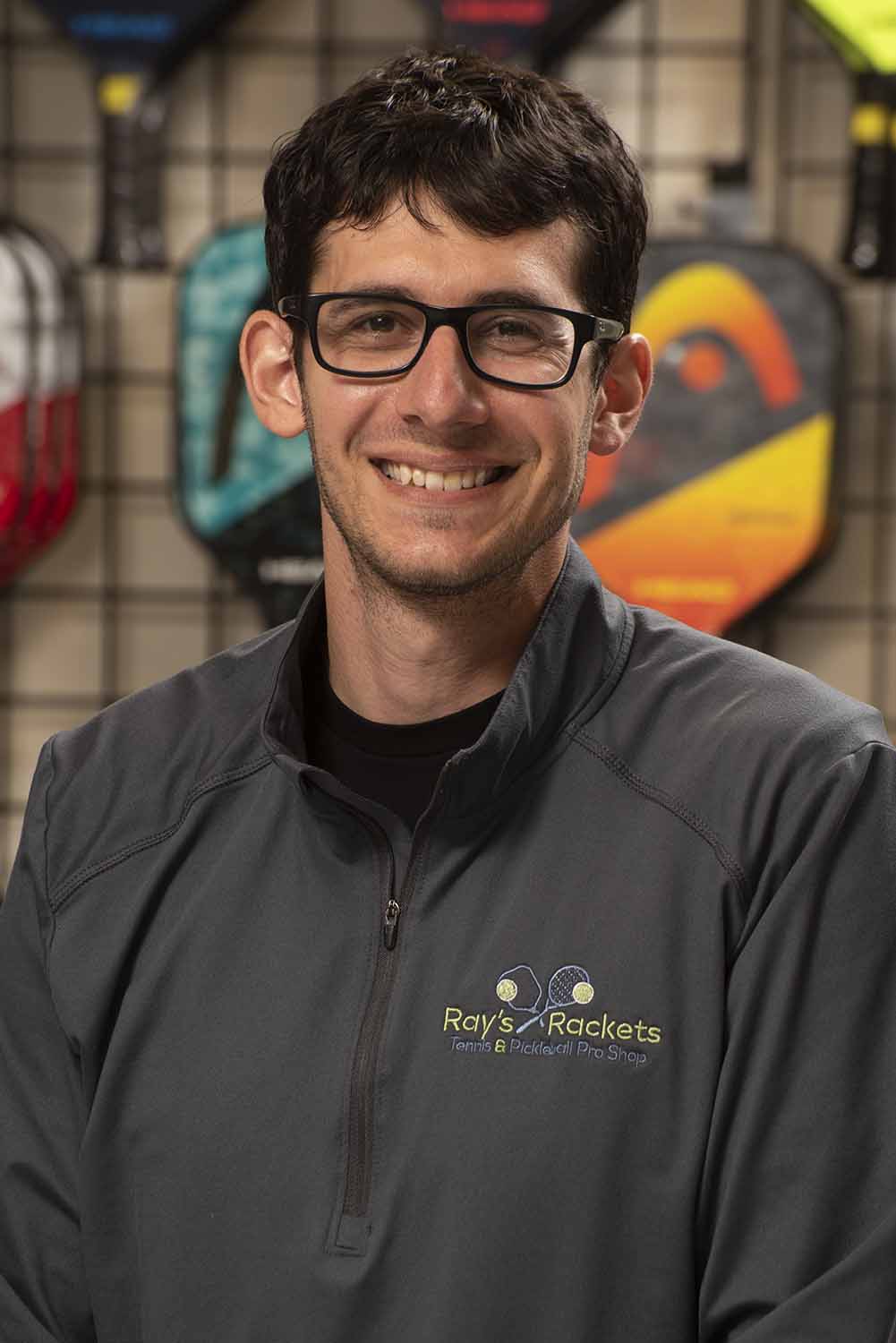 David Gold
Current NTRP Level - 4.5
How long you've been playing
20 years
How you started playing/who got you into tennis
Summer camp when I was 9.
Playing history - do you/did you play high school, college, pro, USTA or other leagues or tournaments, etc.
Played high school, and USTA/UTR tournaments. USTA league 4.5 mens and 9.0 mixed.
Do you/have you ever taught tennis? Are you/were you certified or accredited
Taught full time as the head pro at tennis facility in VT, USPTA certified pro.
Do you have another job or are you a student somewhere?
Still teach part time at Arrowhead Country Club.
Current racket: Wilson Blade 98 16x19 FeelFlex
String and Tension: Luxilon Element Rough 51/49 lbs.
Grip and/or overgrip: Wilson Leather RG w/ Wilson Pro OG
Dampener: Wilson W
Shoes: Babolat Propulse Fury
Fun fact: Bachelor's degree in Culinary Arts from New England Culinary Institute
Liam Prudhomme
Current NTRP Level
How long you've been playing
Since I could stand, around 16 years.
How you started playing/who got you into tennis
Greg and Mandy Prudhomme
Playing history - do you/did you play high school, college, pro, USTA or other leagues or tournaments, etc.
High School.
Do you/have you ever taught tennis? Are you/were you certified or accredited
I have taught a few lessons.
Do you have another job or are you a student somewhere?
I'm a high school student
Current racket: Yonex Ezone 98
String and Tension: Poly Tour Pro 52-56
Grip and/or overgrip: Wilson pro/ Super Grap
Dampener: Sampras O
Shoes: Nike Zoom Cage 4
Aspirations or hobbies outside of tennis: Working my job at Ray's Rackets.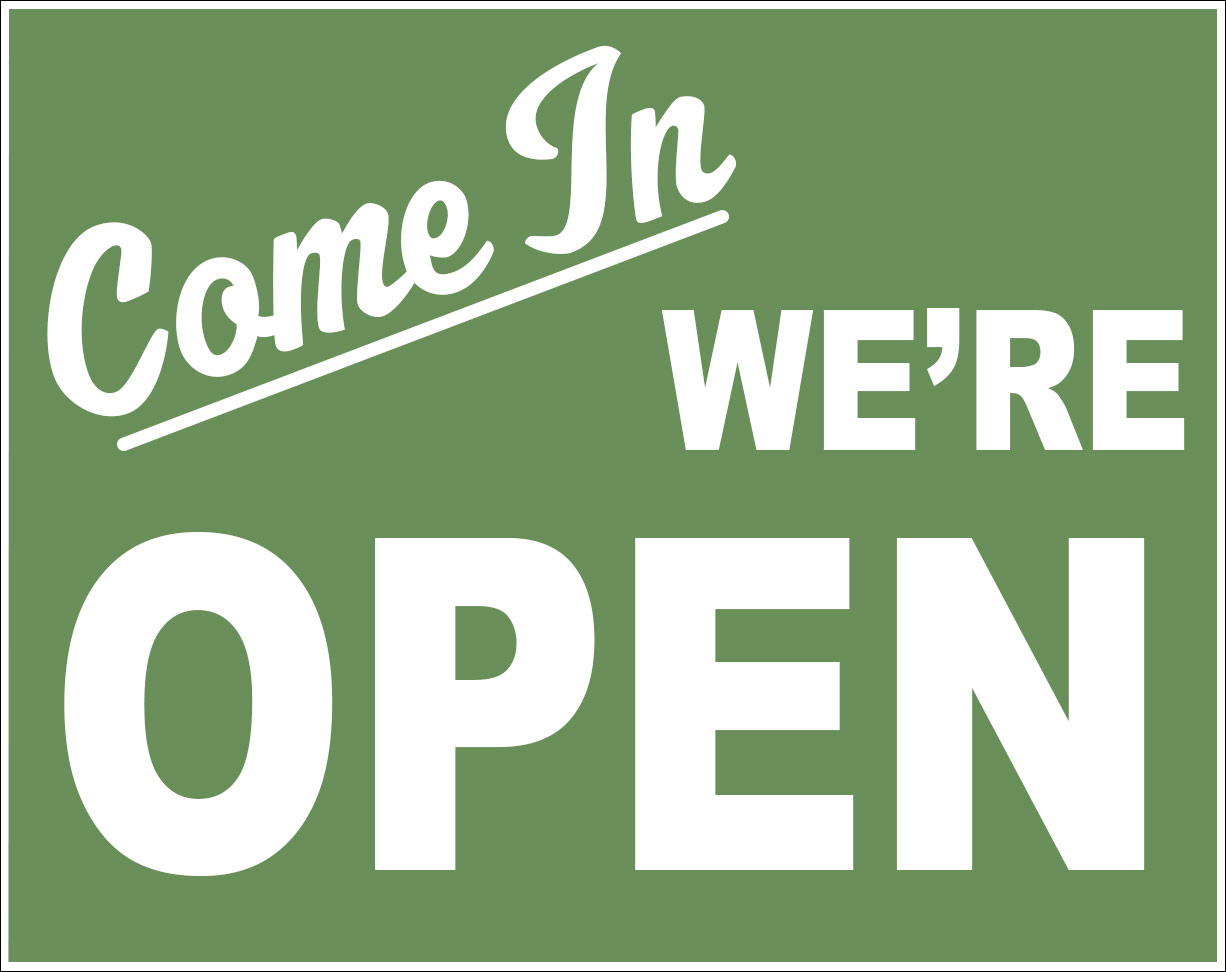 9837 W. Bell Road
Sun City, AZ 85351